Nellie Drye Phariss
April 23, 1926 - July 28, 2020
Phariss, Nellie Mildred (Drye), 94, of Lakewood, Colorado, passed away at The Lakewood Reserve, her recent home, on July 28, 2020.  She was born April 23, 1926 to Dovie and Wallace Drye on the Wilson farm northwest of Crescent, Oklahoma.  She was the oldest of four children (Jimmy, Ila Faye and Victor).  She married Lloyd Murray Phariss on September 2, 1949, whom she met on a blind date set up by her nursing school roommate.  The engagement party arranged by her nursing school friends included telling her to hurry home from a date with Lloyd because her best friend was very sick and the rest of them didn't know what to do.  When she rushed to the bedside, she found the blanket to be covering all of their engagement gifts with many giggling nurses nearby to turn the event into a party.
Nellie graduated from Crescent High School and went on to graduate with a B.S. from the School of Nursing, University of Oklahoma, in 1947.   Before nursing school, she worked for one year at Tinker Field in Midwest City as a counting specialist.  She was a member of the United States Cadet Nurse Corps during World War II.  She fulfilled the Cadet Nurses pledge by serving in the iron lung ward at University of Oklahoma Hospital.  She was one of the first nurses trained to treat patients using an iron lung in Oklahoma.  Her academic program was to complete four years of coursework in three years while working full-time at the hospital.  It was grueling work that she loved.  Nellie utilized her nurse training to rehabilitate polio victims during the devastating epidemic, including her younger brother.  She hot-packed his leg on schedule to save partial use of his leg for the remainder of his life.
She was proud of helping many as a nurse and she worked as a nurse until retirement in 1983.  Among her positions over the years, her favorites were working on the boy's ward at the Children's Hospital in Oklahoma City and, later in her career, in Denver's geriatric hospital, Beth Israel Hospital .  She was a resident of Golden, Colorado for 47 years.  Nellie was an active member of Mountair Christian Church.
Nellie is survived by twins Tracy Van Phariss (Howard) of Lakewood, Colorado and Dr. Bruce Wallace Phariss (Sheila) of Montclair, NJ, grandchildren Jenna Lanoff (Keith/Donna), Francesca Peila-Phariss (Keith/Khalila), Ryan, Colin and Bridget Phariss (Bruce/Sheila), great-grandchildren Brenda and Johnny (Francesca) and her brother Victor Drye (Lily).  She has many nieces and nephews and other relatives in Oklahoma.   Nellie was preceded in death by Lloyd in 2018, oldest son Lloyd Murray Phariss II (Laurie) in 2009, second oldest son Keith Allen Phariss (Donita) in 2015 and daughter Teresa Gaynell Phariss  in 1998.
Internment will be at Oakland-Knowles Cemetery in Crescent, Oklahoma with Abernathy-Aaron Funeral Home at a later date.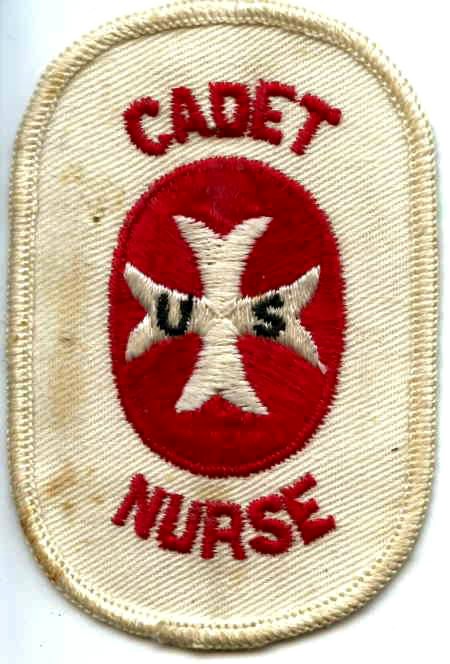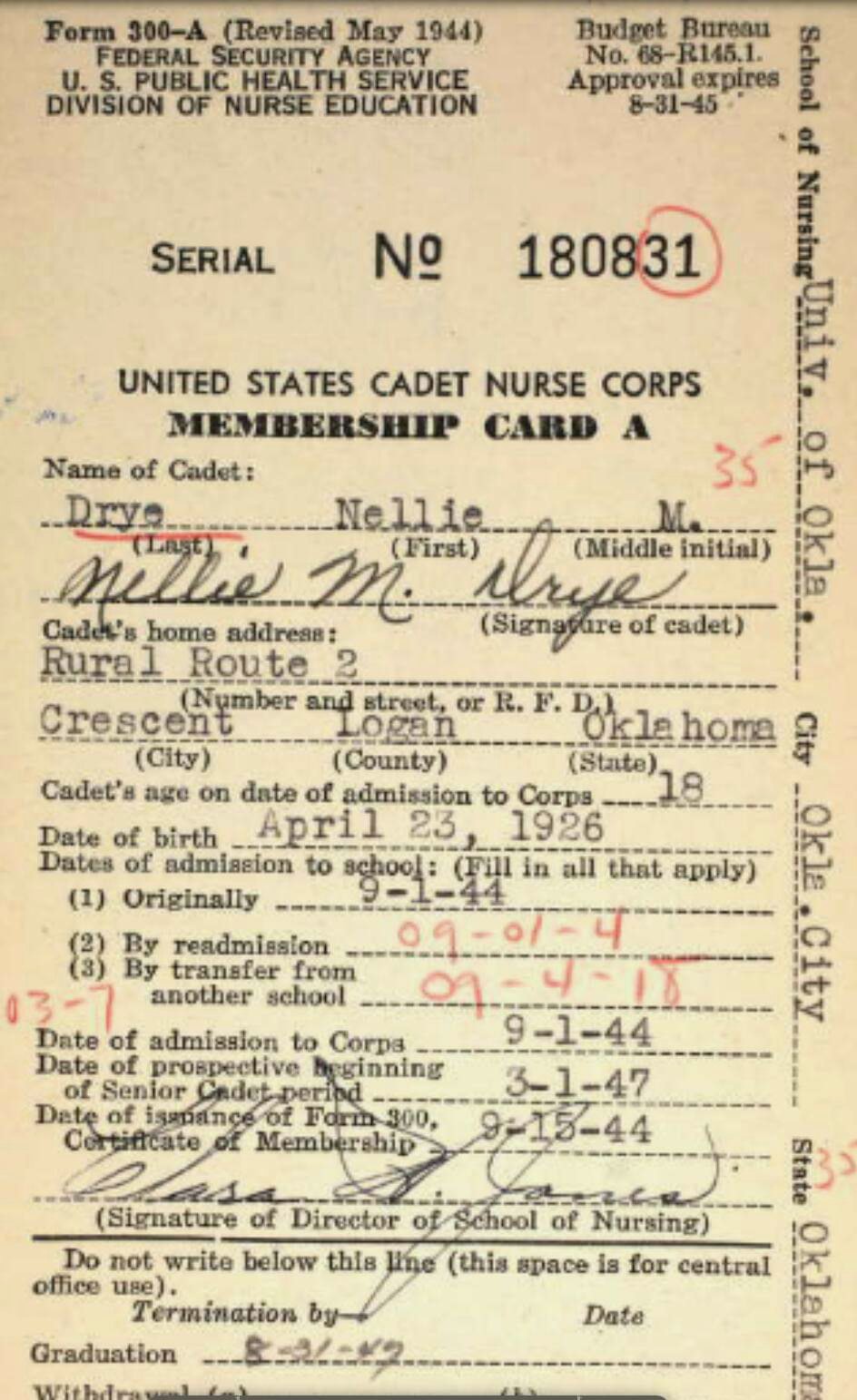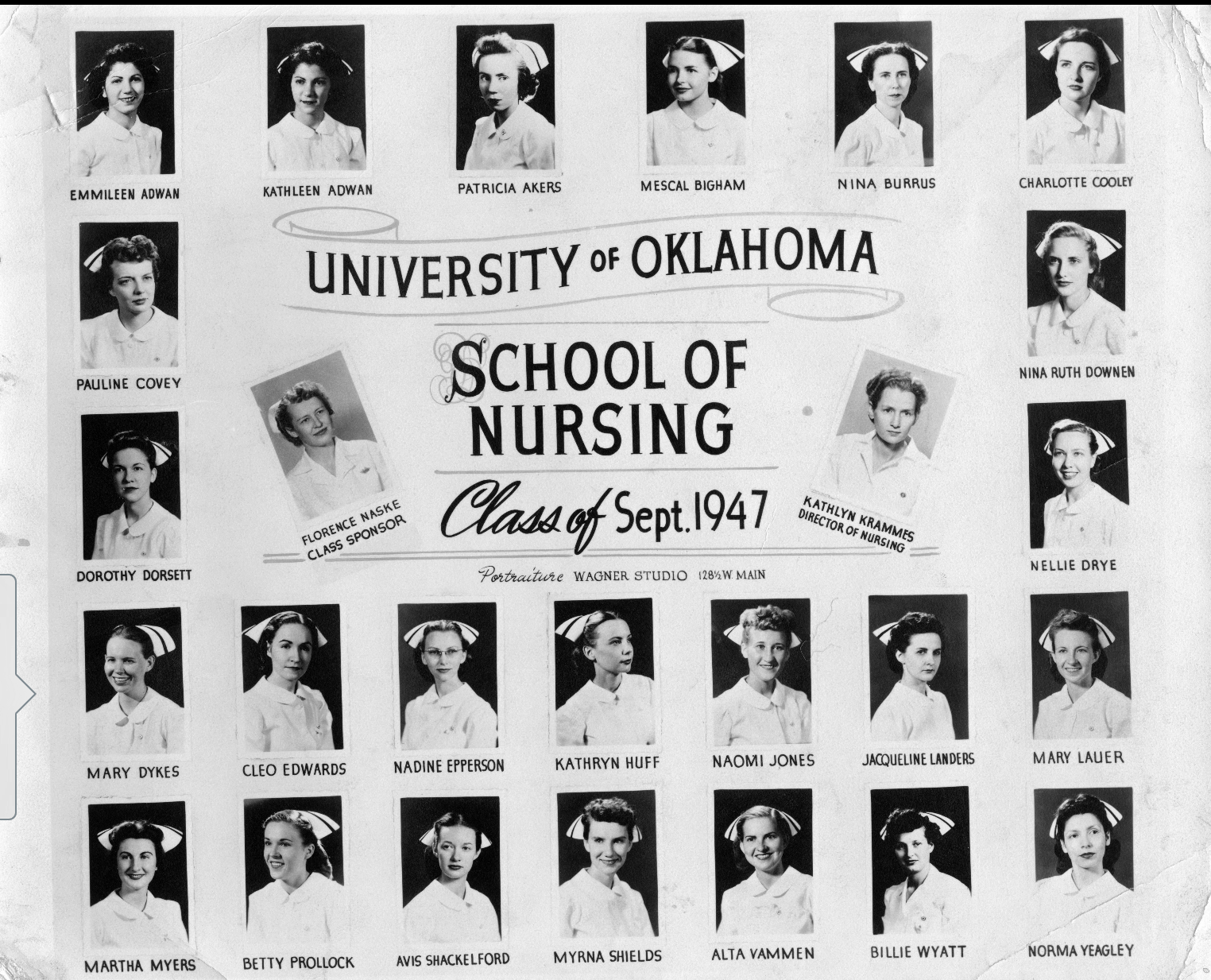 Last Name in Nursing School:
Nursing School:
University of Oklahoma School of Nursing, Oklahoma City, Oklahoma
Photo: