Participate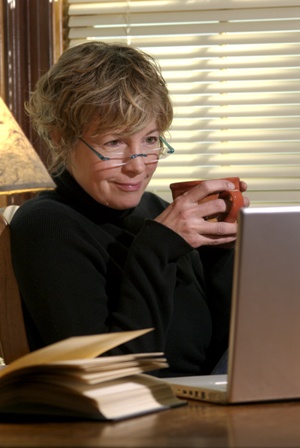 Correspondence and website administration for this project are currently coordinated by two volunteers. We need your help. There is much more work to be done, and numerous opportunities exist for recognizing Cadet Nurses.
Here are several: 
Send money!
We would like to see this website continue beyond its current purpose as a public educational tool to recognize U.S. Cadet Nurses. The USCADETNURSE.ORG FOUNDATION has been established to receive and administer donations to support this website and related activities to its mission. For more information about the foundation and how to donate, click here. Your donations are tax deductible under Internal Revenue Code Section 501 (c) (3).
Get together with U.S. Cadet Nurses!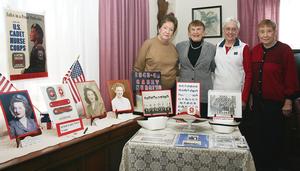 Host a meeting or a luncheon. Have a fundraiser. Listen and record the experiences shared by U.S. Cadet Nurses. Report on your event on the uscadetnurse.org Facebook page.
Contact us at http://uscadetnurse.org/contact with news of your event. 
Document the memories of
U.S. Cadet Nurses!
80% of many hospitals' nursing staff during World War II were staffed with Nurse Cadets, and many worked beyond World War II for an average of at least 28 years. It is likely that if you received nursing care since World War II, you met a Nurse Cadet. Or perhaps there's a U.S. Cadet Nurse in your family. Ask them about their experiences and record what they say on paper or on video or audiotape. Then let us know and we'll make a place for the recording on the uscadetnurse.org website.
Library of Congress Veterans History Project
There are a number of resources online on how to interview those who served in the armed services or served as Cadet Nurses. One is the Library of Congress Veterans History Project. More than 80 Cadet Nurses have already contributed to this Oral History database, which includes audio or video recordings, written memoirs, and photos. Check out the Veterans History Field Kit for additional information about conducting oral histories, as well as preparing other materials for archiving at the Library of Congress. A lot of what is included in this kit is useful information for learning about conducting any kind of oral history with Cadet Nurses, whether or not you choose to participate in the Library of Congress Veterans History Project. Your local public library, Humanities Council affiliate, Veterans Administration Volunteers, or other community organization may also already participate directly or indirectly with the Library of Congress or through some other mechanism to collect the oral histories of those who experienced World War II. Inquire in your community to find out what is available.  
Contact us at http://uscadetnurse.org/contact for guidance.
Volunteer!
Do you see an activity related to the U.S. Cadet Nurse Corps to which you would like to contribute? Or perhaps there is something that you would like to do that is not yet on our agenda.
Let us know at: http://uscadetnurse.org/contact. 

Partner with us!
We have already learned from the children and grandchildren of some U.S. Cadet Nurses of artifacts from their service that they would like to donate to exhibit in a museum. Also, preliminary research suggests that an archive that documents relationships between the USCNC and nurse education history, minority participation in nursing education before the Civil Rights movement, or nurse education policy during the first half of the 20th century would fill a gap in our understanding on these topics. We look for your support in helping develop these ideas further.
Contact us at http://uscadetnurse.org/contact.  
Research the U.S. Cadet Nurse Corps!
Already we have found that the U.S. Cadet Nurse Corps was instrumental in advancing the nursing profession by standardizing the nursing curriculum for all students regardless of race, ethnicity, or marital status. Young Japanese Americans from the internment camps became Cadet Nurses, and young Latinas, African Americans, and Native Americans also participated. Additional research will help us understand exactly how intentions led to (or did not lead to) equitable educational opportunity during a period in U.S. history when young adults across the country—children of the Great Depression—were struggling to access higher education. We are particularly interested in working with historians, education researchers, nurse education professionals, political scientists, and other social scientists to expand the research agenda on the U.S. Cadet Nurse Corps.
Contact us at http://uscadetnurse.org/contact for more information.