Beverly Nordquist Holtan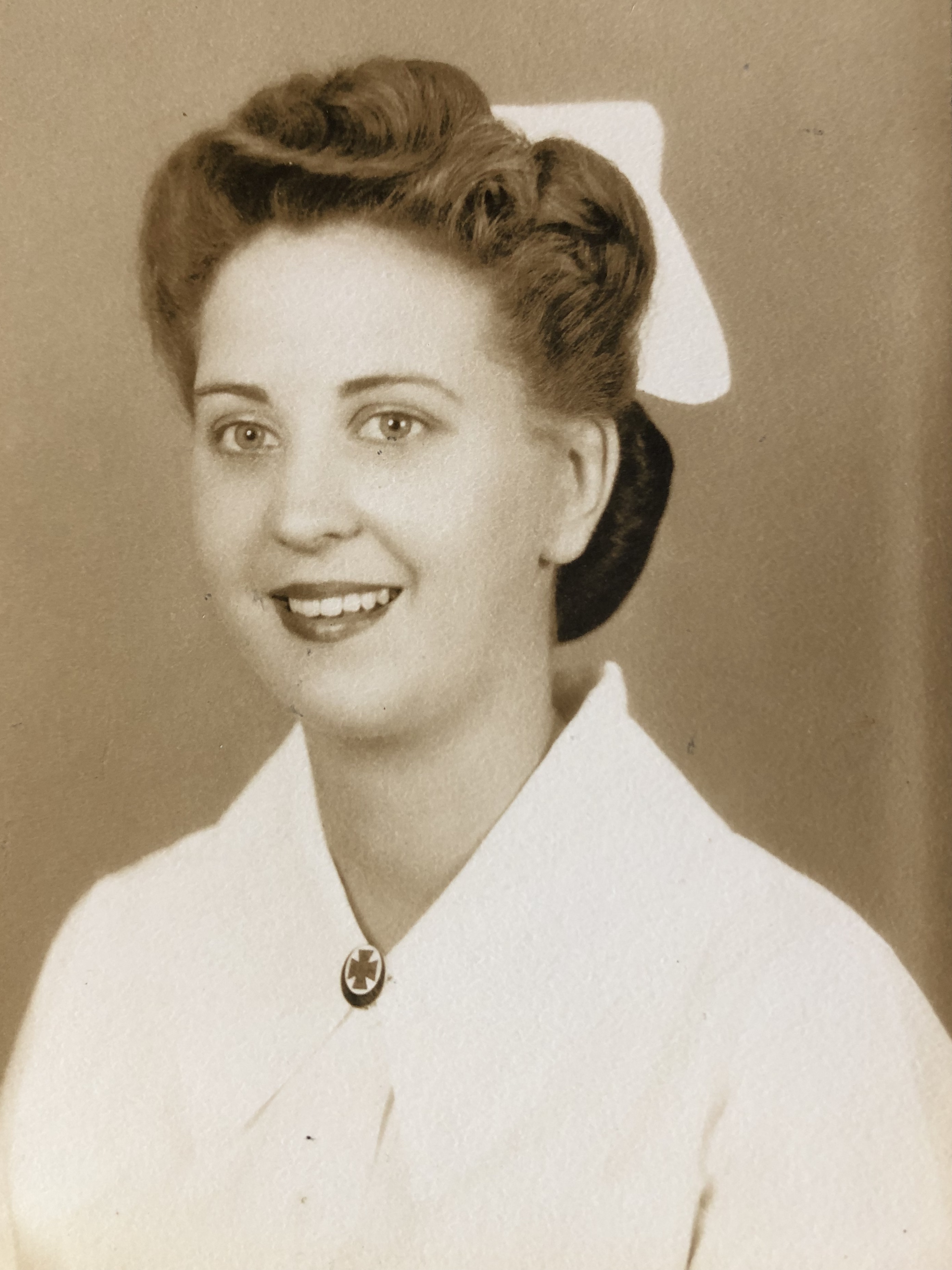 Beverly graduated from Washburn High School, Washburn ND, in 1940 and then worked for one year in the AAA office at the Courthouse.  She told me she worked for Lettie Christiansen, up in the attic of the courthouse and earned $50.   She then did some babysitting, for the Nelson boys, for 50 cents a day.  She told me that her dad sold an old tractor and some other found items to come up with the first $100 for her to start nursing school.  September 9, 1941 she went to Bismarck to attend school at Bismarck Evangelical Hospital School of Nursing.  Tuition included uniforms, books and their first pair of shoes.  I asked her what led her to choice to go into nursing and she told me that she looked at Home Economics and that was 4 years of school and nursing was only 3 years so she chose the shorter schooling.
When the opportunity to join the Cadet Nurses Corps came along she was interested because of the shortage of money at home.  She joined the Cadet Nurses Corps July 1, 1943, and finished her senior year of nursing school at Fitzsimmons Army Hospital (a U. S. Army facility located on 577 acres in Aurora, Colorado, USA that opened in 1918 and closed 1999). (World War II was in progress) Tim (my youngest brother) remembers hearing her tell a story about her two brothers, Spence and Stork, who told her in no uncertain terms that she "absolutely would not join either the Army (Spence) or Navy (Stork)" at the end of the program.   This advice came by way of letters from her brothers.    She told me she got $30/month as well as housing, uniforms, fees and free tuition.  Their uniforms were gray and consisted of a skirt, jacket (with epaulettes) and cap.  Work uniforms were white or in Bev's case scrubs for surgery.   Bev went to Aurora all by herself, traveling by train.  She remembers awful coffee, thick with cream and sugar and lots of people and lots of smoke.   She had a berth for sleeping and remembers the clunking and rattling of the train all the way.   She is pretty sure the army paid for her train trip to CO.  At Fitzsimons Army Hospital she chose to work in surgery and was there from the time of her arrival until graduation.  She shared that when she and fellow nurses walked down the streets of the base that enlisted folks saluted them.  They also were welcome at the Officer's Club.  She got her diploma after 3 yrs. schooling at the cost of $300 total plus any tuition she received from the army.   She went back to Bismarck for graduation in October 1944.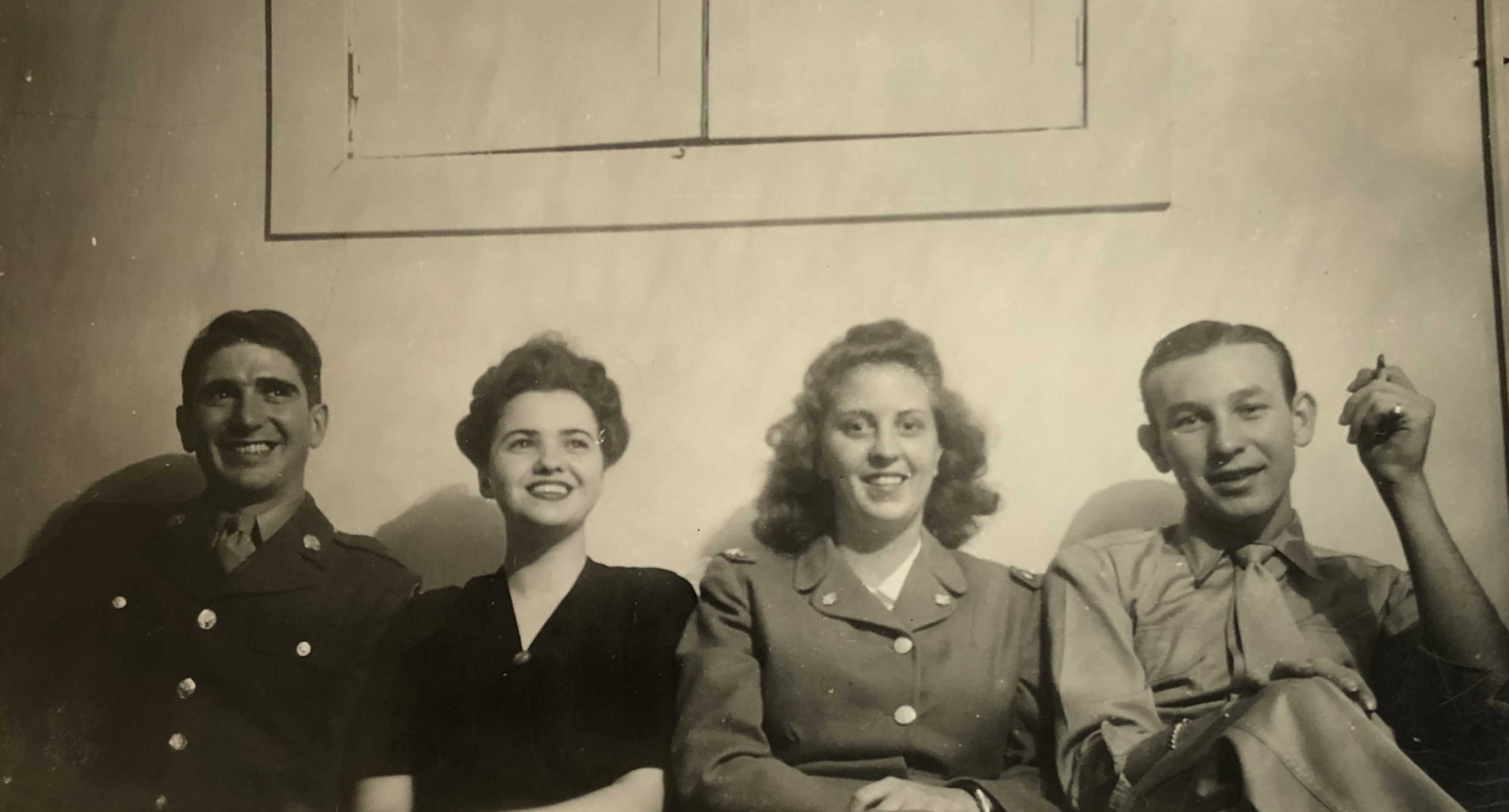 After graduation her friend Darlene (who did not join the Cadet Nursing Corps and finished nursing school in Bismarck) decided to return to Fitzsimmons with her.  Mom talked about the two of them flying into Billings in a small airplane and landing high on the buttes and that it was scary   It was the first time flying for both of them.  They took another plane into Denver.  They both went to work at Fitzsimon's Army Hospital with Mom working as a civilian nurse, no longer connected to the Cadet Nurse Corps.  Her wage was $8.00 a day.   She returned to surgery until she went to see a doctor about recurring abdominal pain and was diagnosed with chronic appendicitis.  She as told that if she was going to work overseas that she needed to have her appendix removed.   She had surgery in late October or early November and was not allowed to return to work for nearly a month.   She did not return to surgery, instead they gave her "light duty".  That job consisted of being in charge of three units of approx. 24 soldiers each.  She was working nights and her job was to make round and check on these folks.  During this period of time she got pulled off that job to work in the emergency room at the base (this for a very short time) and it was during this time that she met General Dwight Eisenhower and wife Mamie when they brought their son into the ER because of burns that needed treating.  
Beverly left the Cadet Nurse Corps in October of 1944, at graduation from nursing school.   She did not leave Fitzsimmon's until February 1945.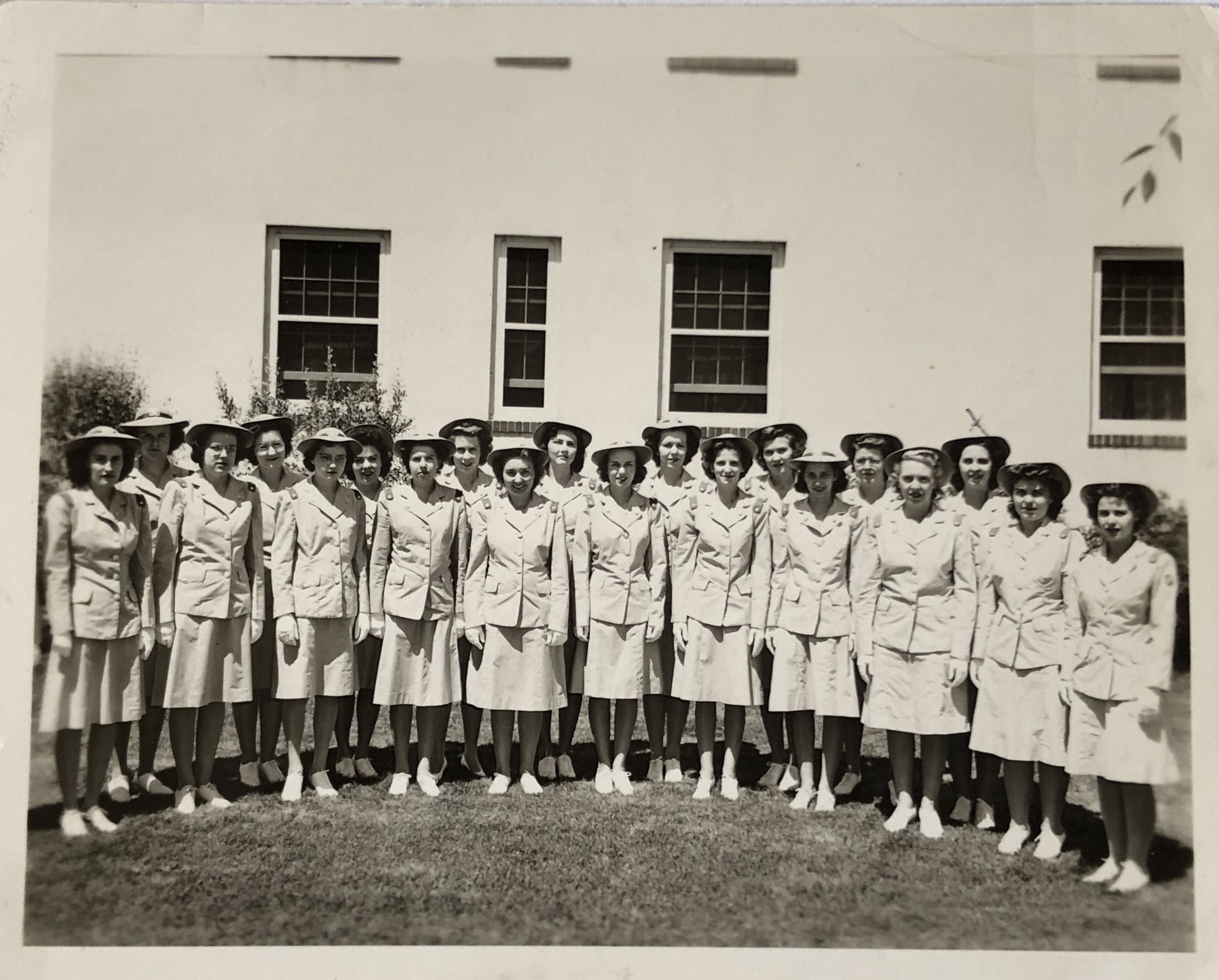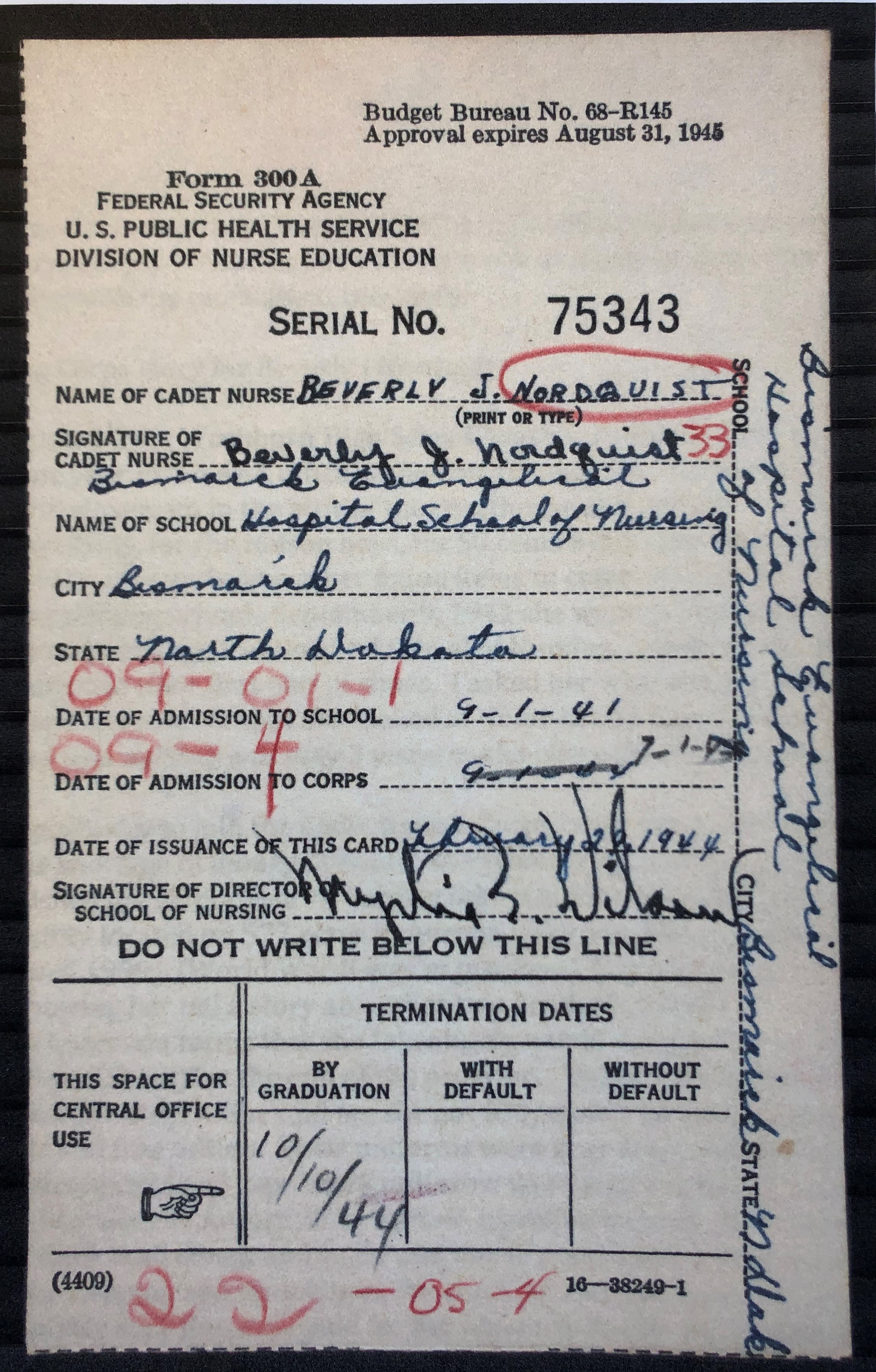 Last Name in Nursing School:
Relationship Status:
Cadet Nurse
Relative of a Cadet Nurse
Nursing School:
Bismarck Evangelical Hospital School of Nursing
Photo: