Edith Powell Tripp
December 30, 1924 - March 16, 2018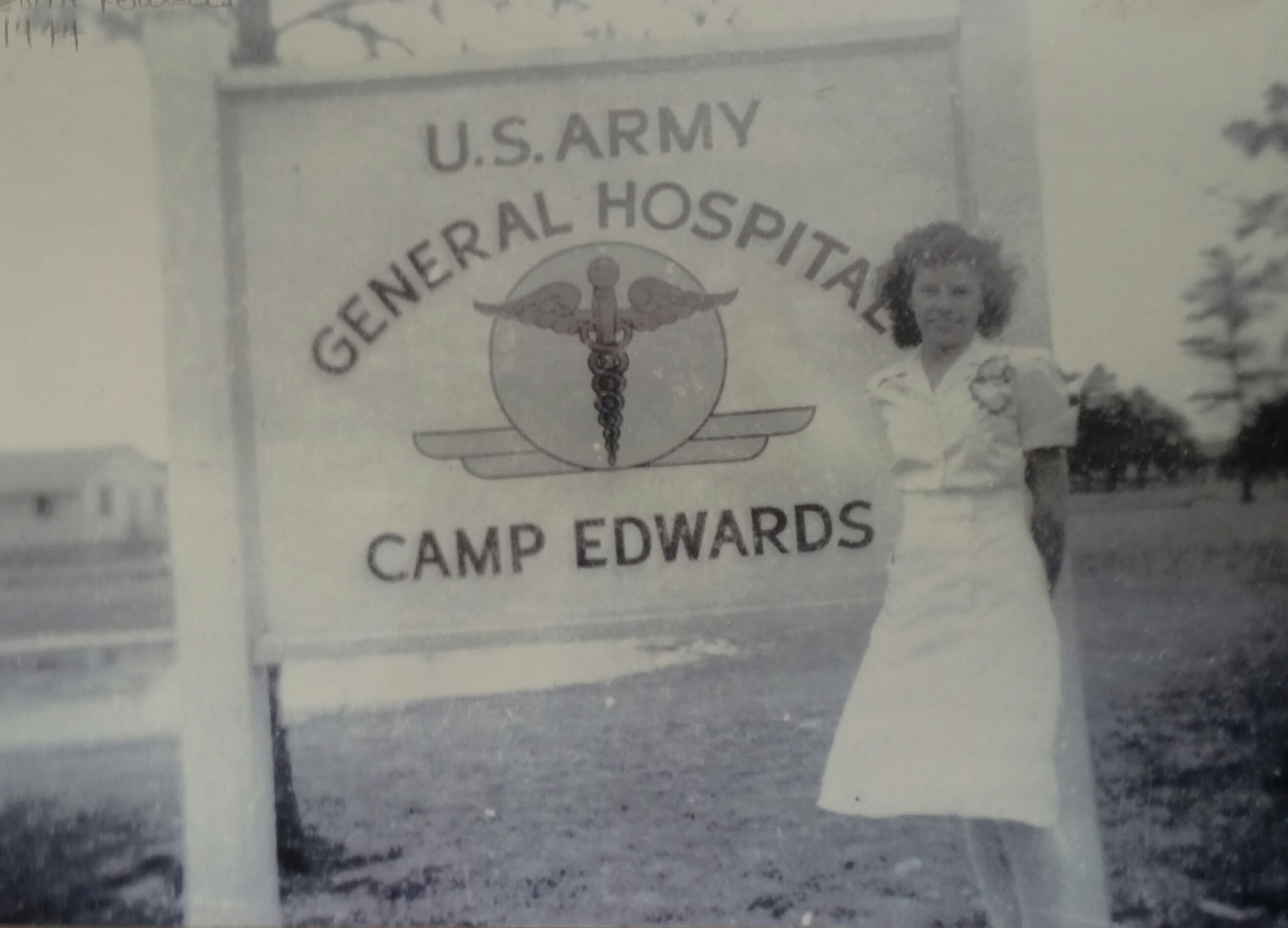 Edith graduated from High School in 1942; she was 18. 
Most of the boys in her class had left school after Pearl Harbor was bombed.
She tried several jobs, but wanted to be a teacher. With no money for school it was not possible.  A friend suggested nursing school with free room and board.
She enrolled February 8, 1943, at Whidden Memorial Hospital Nursing School in her hometown of Everett, Massachusetts.
In September 1943 she became a Cadet Nurse when  her nursing school became part of the government program expediting the nursing course from 36 months to 30 months.  The nurses were also paid eight dollars a month. When she was a senior nursing student in December 1944,she was assigned to Camp Edwards on Cape Cod, Massachusetts.  There she worked at the Convalescent Hospital.  She cared for American servicemen and German prisoners of war.  The camp had 2500 German prisoners at any one time. The prisoners in the beginning were mostly German pilots who did not believe that Germany was losing the war. Near the end of the war many of the prisoners in the hospital were German boys of age 15 and 16.  War supplies such as blankets and robes, socks and towels began to run short.  Due to the Geneva Convention rules, the German prisoners were given the supplies first; many US servicemen went without. By the end of the war 5000 German prisoners had been cared for at Camp Edwards. Returning US servicemen were processed into the camp for care before discharge. By 1946 12,900 US soldiers had been through the hospital. 
The average age of the nurses there was 19.  They worked 70 hours a week. 
After the war Edith married and settled on Cape Cod, continuing her nursing career as a head nurse in a local hospital. She passed away at age 94, extremely proud of her wartime service.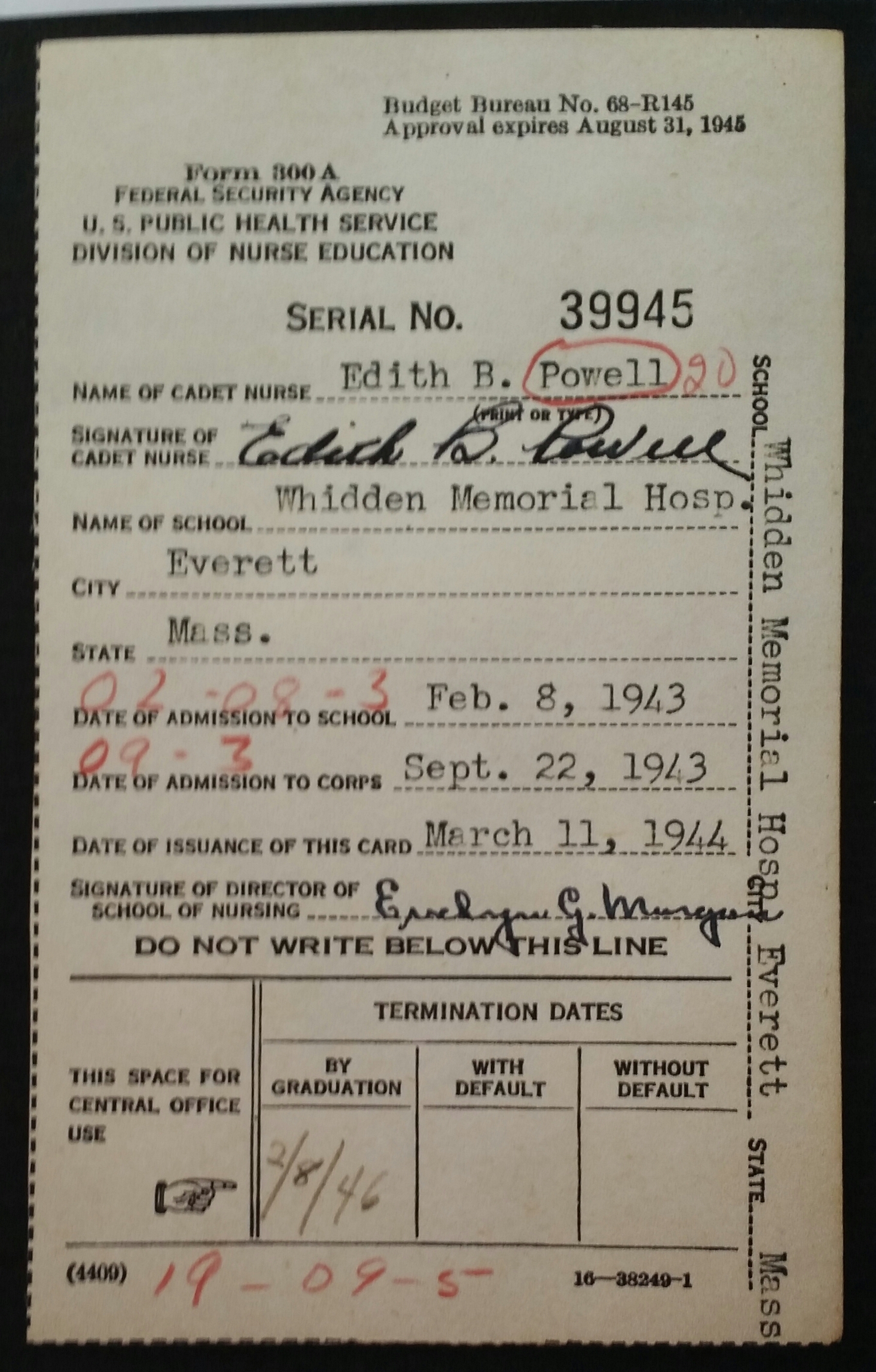 Last Name in Nursing School:
Nursing School:
Whidden Memorial Hospital, Everett, Massachusetts
Photo: