Amelia Prillerman
August 22, 1926 - June 6, 2016
Amelia's daughter wrote: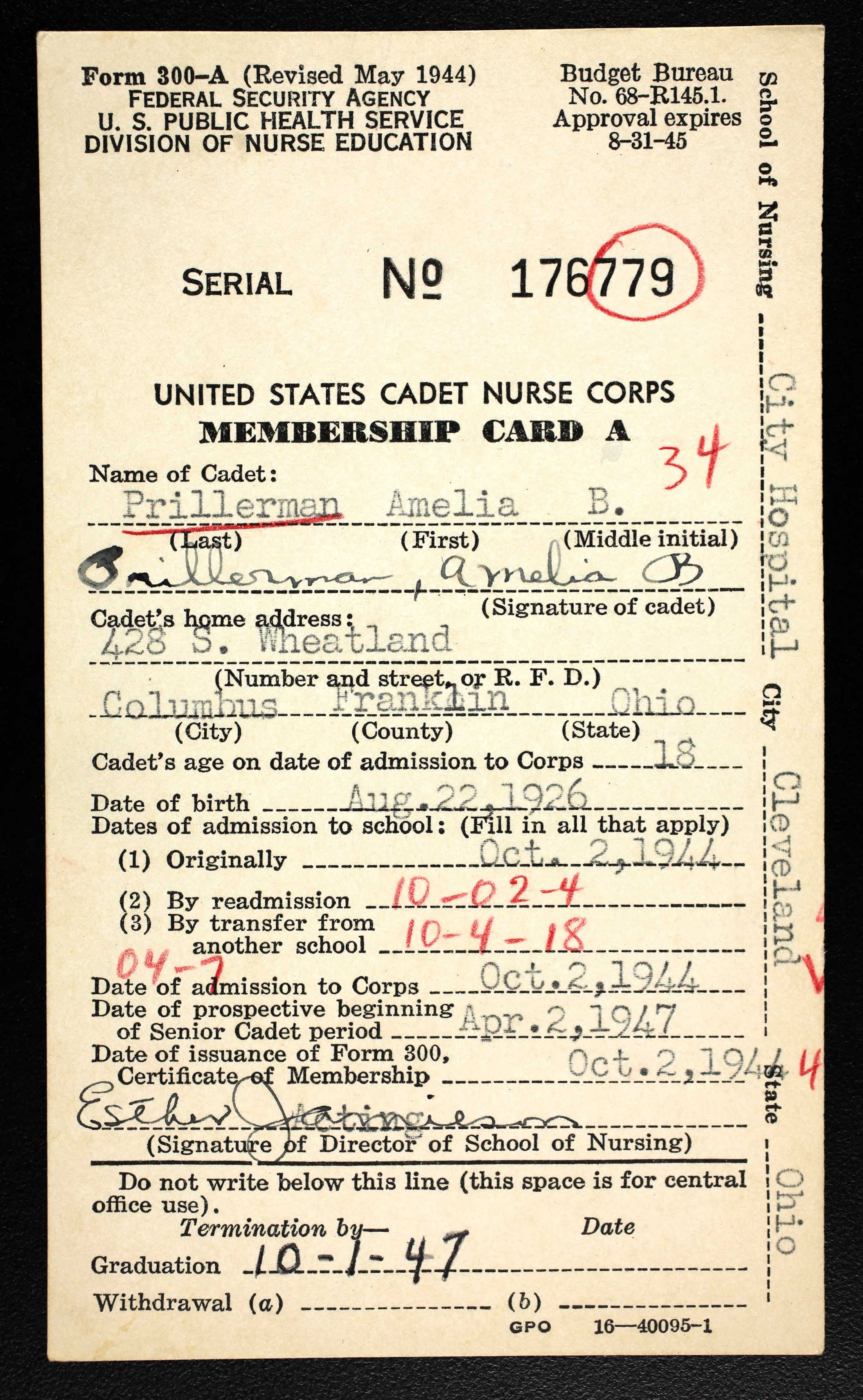 My mom graduated from West High School in Columbus, Ohio, at 15. She had to wait 3 years to join the Corps. By the time my mother joined the Cadet Nurse Corps on October 2, 1944, the quota restricting the enlistment of American African women to 56 enlistees had been lifted. She trained at City Hospital, now Metro, in Cleveland, Ohio. She completed her training April 2, 1947.
Mom worked in psychiatric and geriatric nursing. In 1978 she earned a BS in Nursing from Ohio University. She retired from the Veteran's Administration in 1988. She passed away June 6, 2016, at 89, in Columbus, Ohio.
Last Name in Nursing School:
Nursing School:
City Hospital School of Nursing, Cleveland, Ohio
Photo: