Vivian A. Harper Cofield
Arlone L. Cofield, BSN, RN, shared this story about her mother: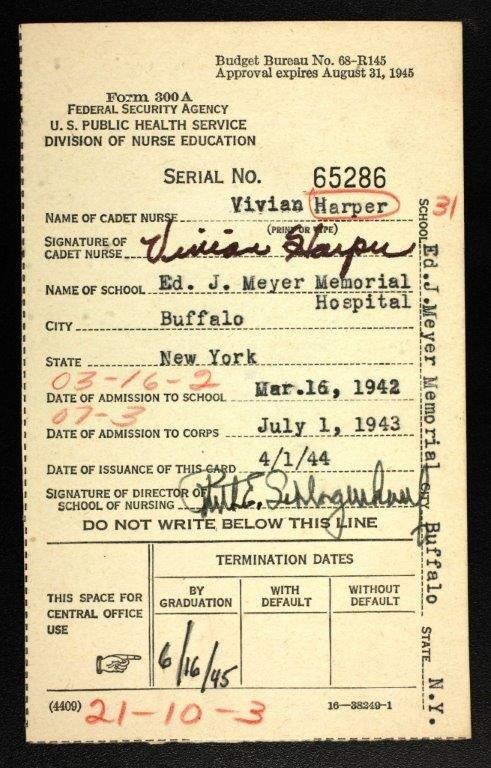 Vivian A. Harper Cofield, RN, joined the Cadet Nurse Corps in 1943. She graduated from "the Meyer" in 1945, planning to enlist in the U.S. Army. The war was ending so she chose not to enlist. Vivian practiced nursing for 55 years--maternity, pediatrics, medical surgical, emergency/trauma, and urology. She was a staff nurse, charge nurse, head nurse, and clinic nurse. She became certified in urological nursing (CURN) and was President of the Society of Urological Nurses and Associates. Vivian was also active in the NYS PTA--president at PS 53 and an officer of the Western District PTA. She married and raised 4 children while working and supporting her community and profession. She kept remnants of her Cadet uniform and shared stories of her student days. At 93, Vivian is sharp, a great historian, and always the nurse.
Last Name in Nursing School:
Nursing School:
Edward J Meyer Memorial Hospital, Buffalo, New York
Photo: