Caroline Van Ormer
June 16, 1922 - September 21, 2002
Admitted to the United States Cadet Nurse Corps: October 14, 1943
After graduation in 1946, married Lt. Charles Trimble, home on leave from the United States Air Force. Their children are Charles, Craig, and Carol.
Caroline worked private nursing in Johnstown and Memorial Booth Memorial Hospital, Covington, and Baptist Hospital in Lexington, Kentucky.
She retired in 1975.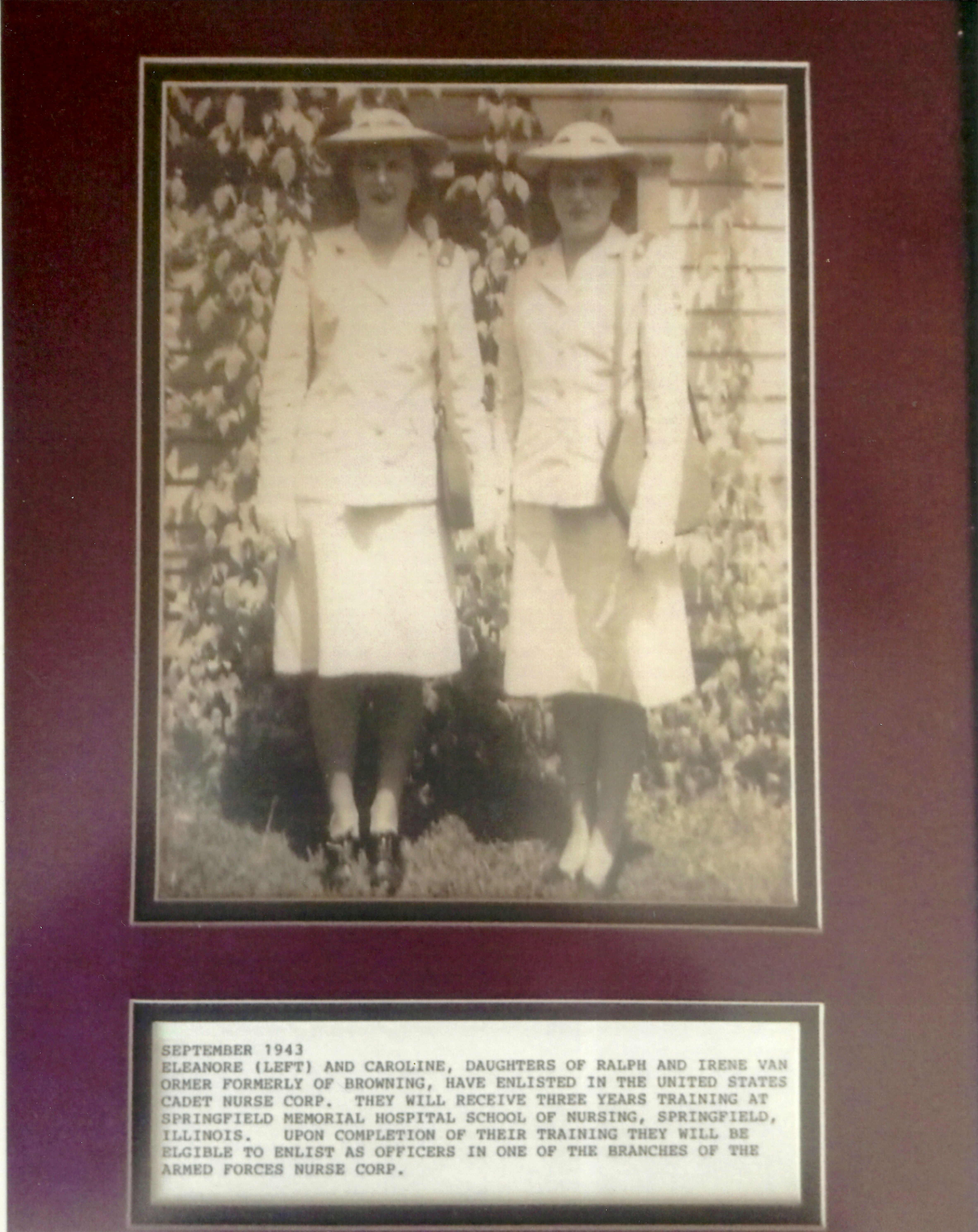 Caption: 
September 1943
Eleanore (left) and Caroline, daughters of Ralph and Irene Van Ormer formerly of Browning, have enlisted in the United States Cadet Nurse Corps. They will receive three years training at Springfield Memorial Hospital School of Nursing, Springfield, Illinois. Upon completion of their training they will be eligible to enlist as officers in one of the branches of the armed forces nurse corps.
Last Name in Nursing School:
Nursing School:
Springfield Memorial School of Nursing, Springfield, Illinois
Photo: