Cleona Vey Bart Duncan
I entered the University of Colorado in 1943 at age 18 on a four year program leading to a Bachelor of Science Nursing Degree, graduating in June 1947. My 36 months in the Cadet Nurse Corps was 1944 to 1947. The first year was at Boulder, while the final two years were at Colorado General Hospital in Denver...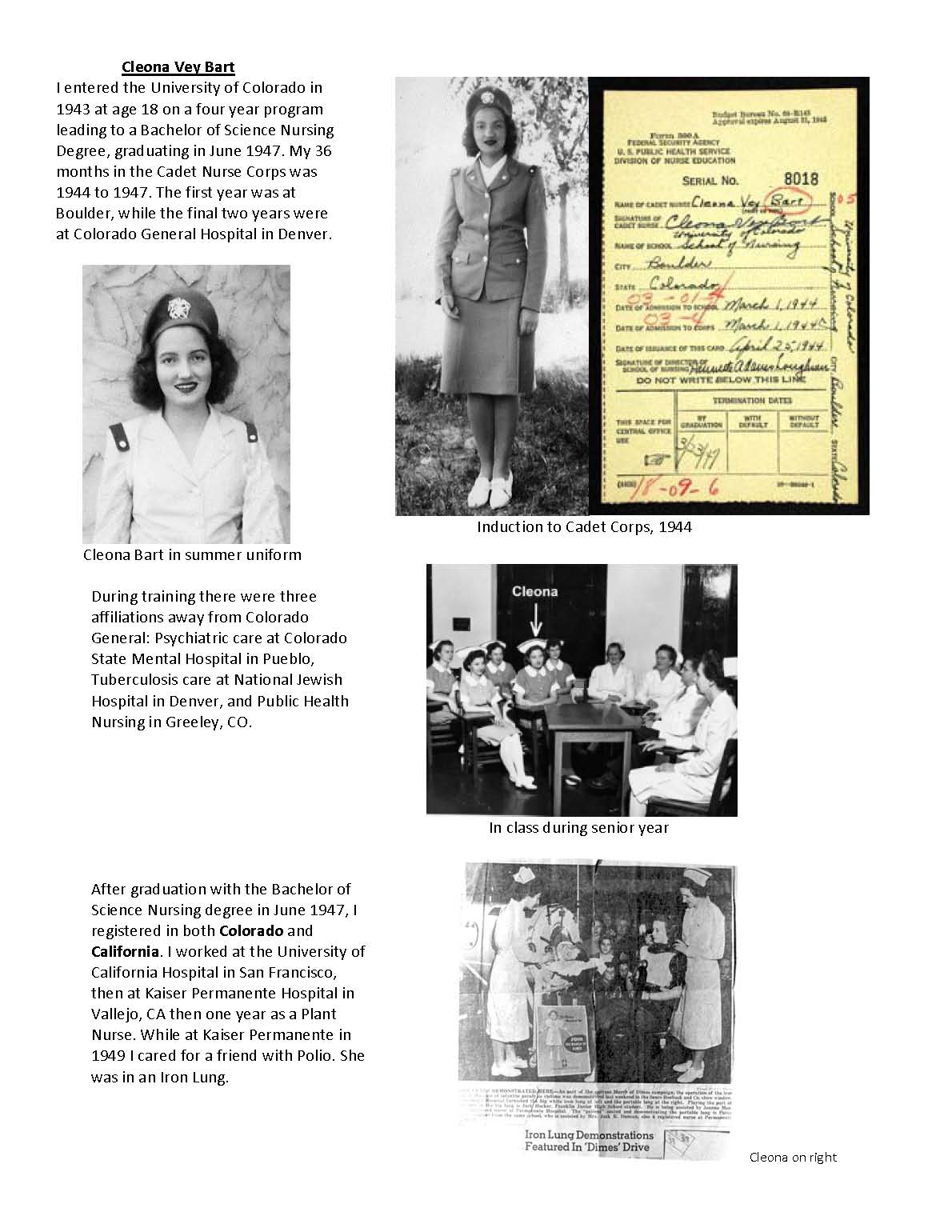 ...In 1980 I retired from nursing. We moved to the Sierra Nevada foothills in Newcastle, near Sacramento, CA where I have lived for 34 years with Jack, my husband of 66 years.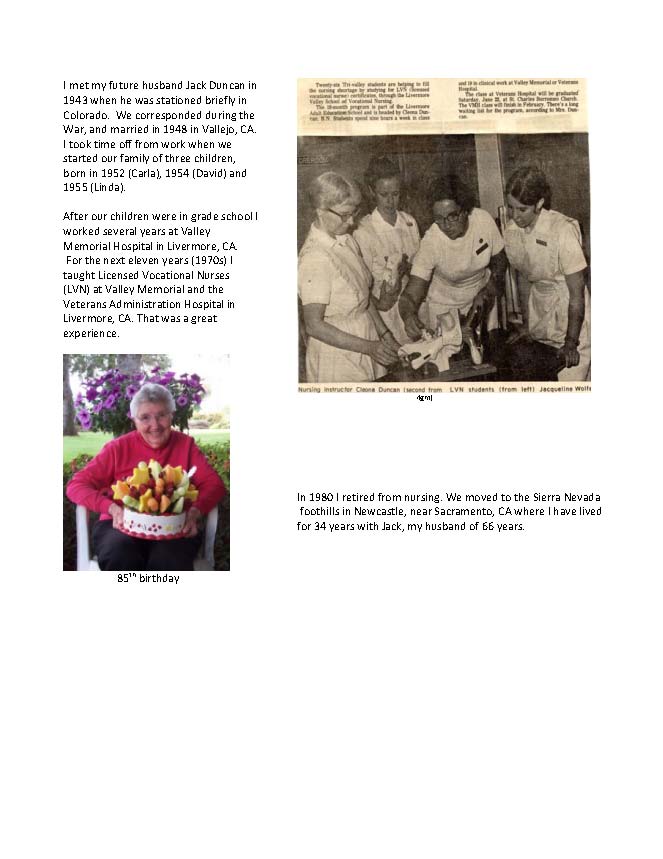 Click here or on the images above to view both of my scrapbook pages in PDF format.
Last Name in Nursing School:
Nursing School:
University of Colorado, Boulder, Colorado
Photo: