Get Involved...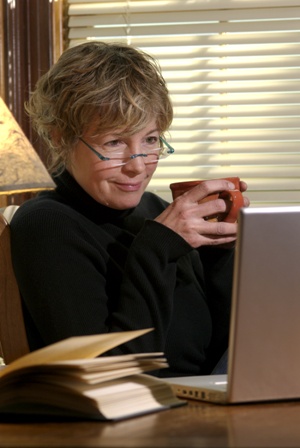 Correspondence and website administration for this project are currently coordinated by two volunteers. We need your help. There is much more work to be done, and numerous opportunities exist for advancing the cause for recognition of the U.S. Cadet Nurse Corps. Here are several: 
Write your Congressmen and Senators! 
There are a number of ways of doing that. One is to contact your Representative or Senator directly. Write a letter and direct it to your representative's or senator's local office in your district. It is more likely to be noticed there.  You may also contact your Congressman or Senator directly via email. A handwritten letter, however, is generally the best.
Currently, there is a bill in Committee in the House, H.R. 1835, U.S. Cadet Nurse Equity Act, that is listed on the PopVox website. Leaving a message on PopVox under this bill will not only route your opinion on the bill to your Representative; it will also route your message to the PopVox website so that the rest of us who visit the site can see it. We can also see a map of the United States with dots indicating whence comments on the bill are coming. This is a particularly powerful tool, as it not only summarizes public opinion in a format that is easy to understand for our legislators; it also displays the comments so that the public can also see the summary.
Get together with U.S. Cadet Nurses!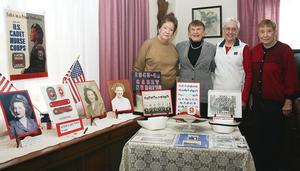 Host a meeting or a luncheon. Have a fundraiser. Listen and record the experiences shared by U.S. Cadet Nurses. Report on your event on the uscadetnurse.org website.
Contact us at http://uscadetnurse.org/contact with news of your event. 
Document the memories of
U.S. Cadet Nurses!
80% of many hospitals' nursing staff during World War II were staffed with Nurse Cadets, and many worked beyond World War II for an average of 28 years. It is likely that if you received nursing care since World War II, you met a Nurse Cadet. Or perhaps there's a U.S. Cadet Nurse in your family. Ask them about their experiences and record what they say on paper or on video or audiotape. A three-minute radio-type recording is perfect. Then let us know and we'll make a place for the recording on the uscadetnurse.org website.  
Contact us at http://uscadetnurse.org/contact for guidance.


Send money!
We would like to see this website continue beyond its current purpose as a public educational tool for advocacy of official recognition for U.S. Cadet Nurses. Financial contributions will defray costs associated with the website and mailings that are currently being assumed by volunteers.
Contribute online.
Online transactions are managed by Paypal and coordinated by Elsie Szecsy. Your credit card statement will list your online donation as Paypal USCNC, if you use a credit card to make a donation. You may also donate via your Paypal account, if you have one.
Contribute by check.
Mail to:
Elsie Szecsy, 2406 S Grandview Avenue, Tempe, AZ 85282 (especially if you are including info for the website)
or
Shirley A Harrow, 65 Gladstone Street, Quincy, MA 02171 
Write Friends of U.S. Cadet Nurse Corps on the Memo line of your check. Do not send cash.
Research the U.S. Cadet Nurse Corps!
Already we have found some indications of the value of the U.S. Cadet Nurse Corps as a mechanism to improve nursing education by standardizing the curriculum and making this curriculum readily available without regard to race, ethnicity, or marital status. Also, we have found a number of cases illustrative of the U.S. Cadet Nurse Corps as a mechanism for Japanese Americans to leave internment camps and for Hispanics and African Americans to improve their career prospects in an era of discrimination by pursuing a career in nursing. We also found one research study of possible explanations for disbanding the U.S. Cadet Nurse Corps when it was known that a nursing shortage was going to continue beyond the end of World War II. Additional research will help us understand exactly how intentions led to (or did not lead to) equitable educational opportunity during a period in U.S. history when young adults were struggling to access higher education in a time of numerous shortages. We are particularly interested in working with historians, education researchers, health outcomes professionals, and political scientists to expand the research agenda on the U.S. Cadet Nurse Corps.
Contact us at http://uscadetnurse.org/contact for more information.
Volunteer!
Do you see an activity related to the U.S. Cadet Nurse Corps to which you would like to contribute? Or perhaps there is something that you would like to do that is not yet on our agenda.
Let us know at: http://uscadetnurse.org/contact.  

Partner with us!
We have already learned from the children and grandchildren of some U.S. Cadet Nurses of artifacts from their service that they would like to donate to exhibit in a museum. Also, preliminary research suggests that an archive that documents relationships between the USCNC and nurse education history, minority participation in nursing education before the Civil Rights movement, or nurse education policy during the first half of the 20th century would fill a gap in our understanding on these topics. We look for your support in helping develop these ideas further.
Contact us at http://uscadetnurse.org/contact.